Westwood Public Library
The Westwood Public Library has a long history, originally established in 1895 as a branch of the Dedham Public Library.  The site of the first library building, which was a gift to the town in 1895 from Howard Colburn, remains the approximate location of the new Westwood Public Library, which opened to the public in July 2013.  History surrounds the Islington Branch Library as well, which is housed in Wentworth Hall, a building which dates to 1884.  The vision for the Westwood Public Library is to provide excellent professional, educational and recreational resources for lifelong learning while fostering a culture of inclusion in a vibrant place that is free and welcoming to all.
660 High Street
Westwood, MA 02090

781-326-7562

Get In Touch
Hours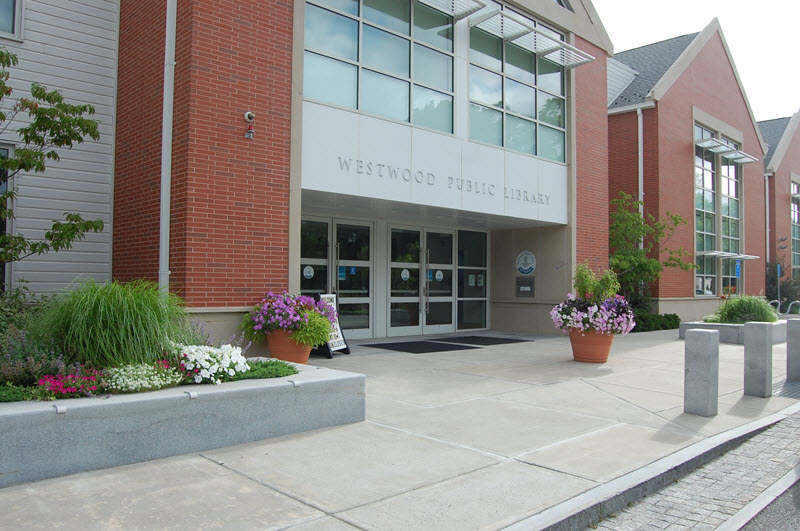 Islington Branch Library
The Westwood Public Library's Islington Branch is located in historic Wentworth Hall in Islington Center. Please see the library website for current hours.
The Islington Branch Library offers patrons a variety of resources, programs, and services.
273 Washington Street
Westwood, MA 02090

781-326-5914

Get In Touch
Hours