Minuteman Library Network
A consortium of over 40 libraries working collectively to provide excellent service
and value to the communities of the Metrowest region of Massachusetts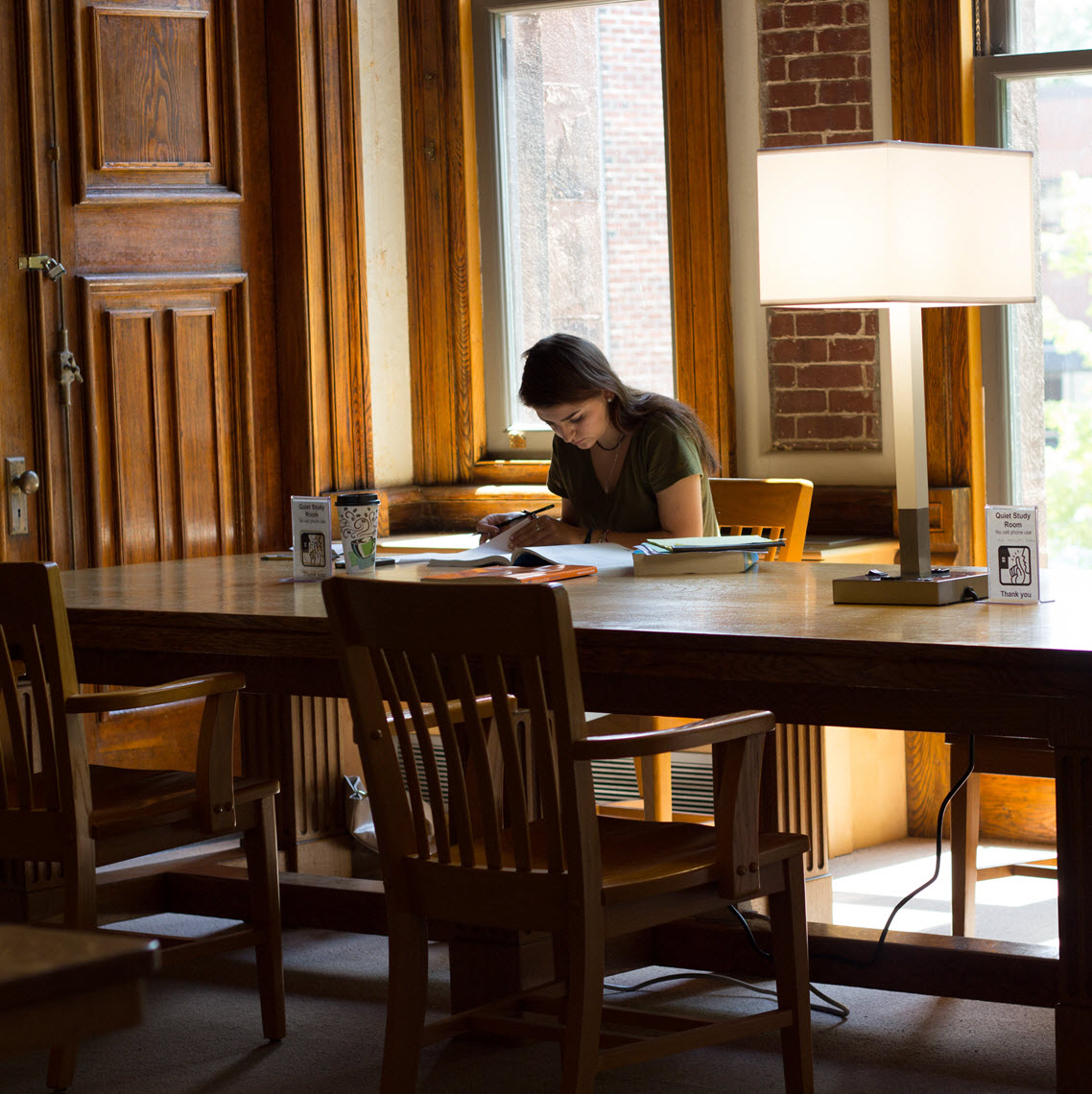 Our History
The Minuteman Library Network's vision is realized through the Network's mission to strengthen member libraries through innovative and economical technologies, efficient resource sharing, collaboration and shared expertise.
In 1982, a group of suburban public library directors met in Lexington, Massachusetts to discuss the possibility of automating their libraries and sharing resources in a centralized database. In December of 1983, the Minuteman Library Network was incorporated as a non-profit organization under the Internal Revenue Code 501(c) and Chapter 180 of Massachusetts State Law. MLN core values are the critical component of our success. These core values include: a willingness to participate in the Network via its many committees; acceptance of a diversity of opinions; attitudes of respect and open-mindedness; encouragement of consensus-building; and a willingness to take informed risks.
Governance
From the beginning, we embraced a philosophy of a democratically run, member-driven organization as a guiding principle for the organization.
Network decisions and policies are made by member library directors via a nine-member Board of Directors and a 41-member Membership Committee. Each member library reports to a local board of trustees/administration, which make individual library policy decisions including the loaning and requesting of materials and the assessment of fines/fees. The Network hires a staff to manage the computer systems and to implement the decisions made by the Membership Committee. MLN members meet regularly to discuss issues pertaining to Circulation, Reference, Bibliographic Records Maintenance, Technology, Collection Development, Youth Services, and Administration.
Board of Directors
Richard Callaghan
Bedford Free Public Library
---
Anna Sarneso
Lasell University
---
Esmé Green
Goodnow Library, Sudbury
---
Danielle Savin
Acton Memorial Library
---
Jamie Jurgensen
Wellesley Free Library
---
Sara Slymon
Public Library of Brookline
---
Kelly Linehan
Waltham Public Library
---
Peter Struzziero
Belmont Public Library
---
Andrea Nicolay
Robbins Library, Arlington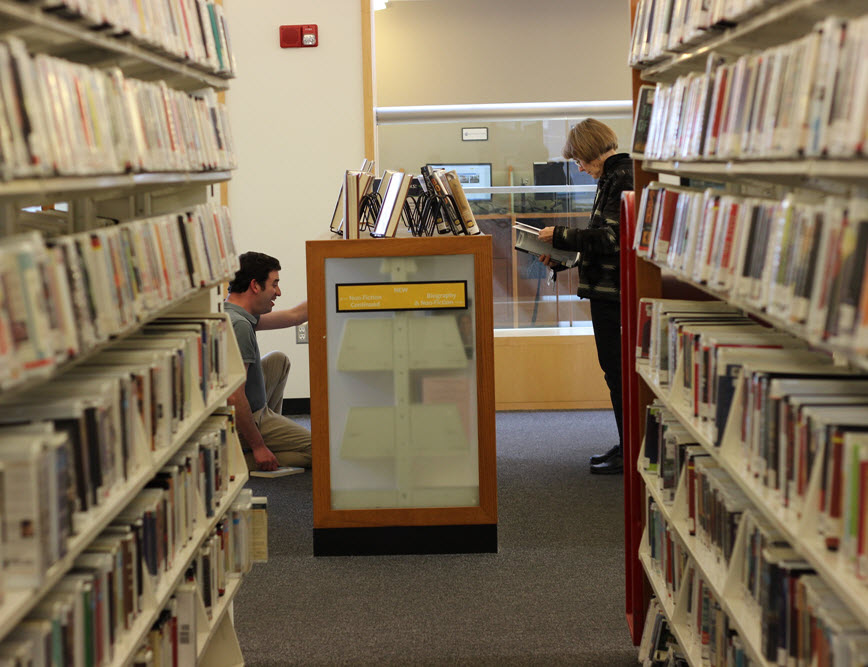 Funding
MLN is funded through annual membership fees and receives support for telecom and resource sharing through the Massachusetts Board of Library Commissioners (MBLC).
Additional funding for telecommunications comes from the Federal Communications Commission (FCC) E-rate program. Grant opportunities exist for hardware and software upgrades from the federal Library Services and Technology Act that is administered through the
MBLC
.
---
Interested in becoming a member library with Minuteman?
Are you a library director or trustee? For information on how your library can join the Minuteman Library Network scroll down.
Minuteman provides services both directly to its members and, acting as the agent of those libraries, to library patrons.
As a network, our libraries combine our negotiating power to purchase software and tools that deliver the most efficient services possible.
Our current ILS, Sierra from Innovative, provides automation for day-to-day library operations, including acquisition, cataloging, circulation, and serials management. Member libraries and the Central Site team work together to explore and implement technologies with an emphasis on improving services and saving time. For a comprehensive list of supported software and tools, reach out to us with the Become a Member form.
Member libraries are provided with internet access and hardware along with a suite of email and productivity tools for library staff.
Our library system requires a dependable, robust telecommunications network, which is managed by the Central Site staff. The network Systems team is constantly monitoring our network capacity to ensure appropriate service to our members and their patrons.
Our Central Site staff provides cataloging services for all titles acquired by member libraries, as well as quality control to keep records accurate.
Members benefit from a range of skilled cataloging services including full description for digital materials, local history & specialty, and world languages including Chinese, Korean, Japanese, and Russian. In addition, the Central Site team regularly produces collection reports and performs quality control for all records to maintain accuracy, authority and currency. Our goal is to make the rich collections developed by our member libraries accessible and discoverable to Minuteman Library Network patrons.
The network serves as a shared hub for knowledge, policy, and technical expertise.
Central Site staff offer training and advice on best practices, along with maintaining network websites and documentation. Through network interest groups and mailing lists, library staff connect to share expertise and ideas.
The Central Site office is conveniently located near the Mass Pike and Route 9 with ample parking, and includes a large conference room used for meetings and a well-equipped room dedicated to member training.
Our libraries benefit from prepared and self-service reports to assist in evaluating collections and services that are responsive to patrons' needs.
With Sierra ILS and Decision Center, our libraries have a number of hands-on reporting tools to assist with collection development and to evaluate usage. Central Site staff also compile and share data from a variety of sources and vendors, including information needed for the annual ARIS report, and work with member libraries to produce custom reports as needed.
By the Numbers
A snapshot of Minuteman services and collections
5,721,950
Total Items Owned Within the Network
1,548,222
Total Unique Titles Within the Network
739,003
Total Minuteman Patrons
10,666,960
Total Loans & Renewals in FY2020
1,410,792
Loans Between Libraries in FY2020
Patrons Saved
$3,763,781.64
By Using Minuteman Libraries Last Week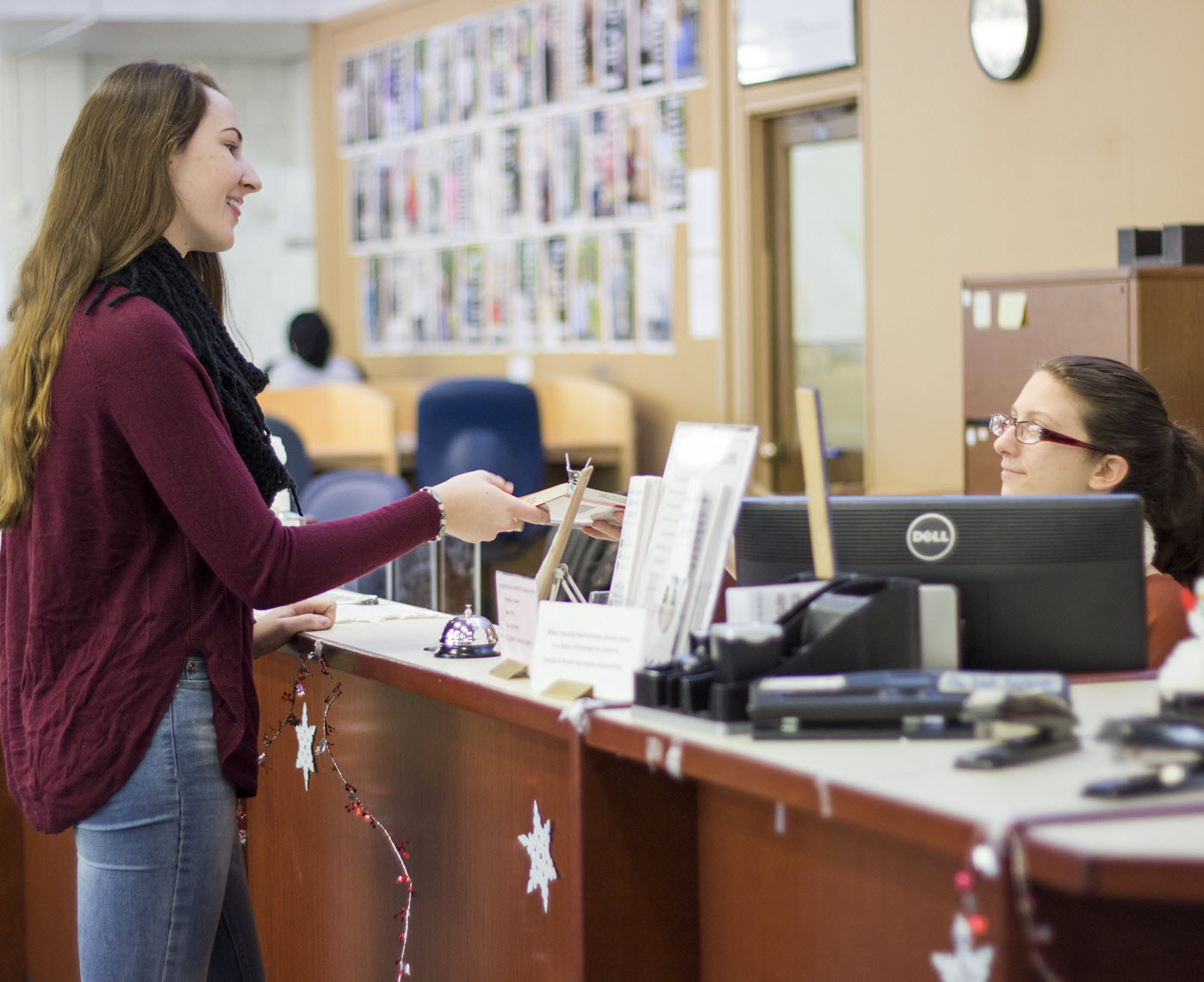 Get In Touch
If you have questions regarding details of your library account (overdue fines, renewals, returned materials, forgotten password), suggestions for purchase or other suggestions or comments, please contact the staff at a Minuteman library near you.
---
Find quick answers to your questions anytime by browsing our Help Center FAQs.
If you have questions about using the Minuteman catalog, app or other services, find answers in the Help Center.
Become A
Member Library
Our Central Office staff are professional librarians and technical staff who are ready to serve your library. We offer access to a complete contemporary and multi-functional Integrated Library System (Innovative Interfaces, Inc.) to provide the most efficient modern library services possible. Our multilingual cataloging services ensures each member library is provided accurate and high quality records to ensure discoverability of over 6 million items for your patrons. Our expert team of technicians manage our members Internet connectivity and robust telecommunications network as well as provides and maintains email accounts. We take care of the details so you can do what you do best.


Find out today how we can help you.