Morse Institute Library
The Morse Institute Library is the place where people of Natick and the MetroWest area can learn, enjoy and enrich their lives. Our mission is to provide free access to print and non-print materials and quality reference service to library users of all ages and abilities; to serve as a major educational resource with programs and hands-on learning opportunities for all residents of Natick and the MetroWest area; and to serve as a community and cultural center with meeting and exhibit spaces for individuals as well as municipal and civic groups.
14 East Central Street
Natick, MA 01760

508-647-6520

Get In Touch
Hours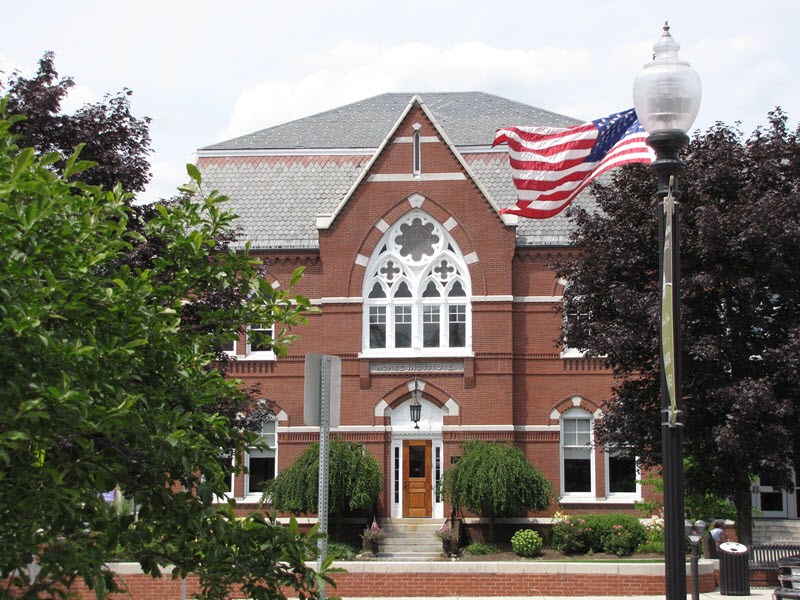 Bacon Free Library
Originally established in 1880, the Bacon Free Library's mission is to provide popular materials and learning resources for the enjoyment and use of the public, with a special emphasis on supporting the educational needs of our children. In accordance with the wishes of the library's benefactor Oliver Bacon, materials are selected to satisfy a broad range of interests and topics.
The library provides its users with a charming blend of today's best-sellers, old fashioned friendliness, and modern technology in an historic neighborhood setting. Our riverside location in Natick offers the perfect spot to relax with a book or laptop computer. Through the Bacon Free Library, patrons have access to over five million items from the 40+ public & academic libraries of the Minuteman Library Network. The library also provides access to regional electronic databases and the internet. Ask us about obtaining any information or materials that you need. The Bacon Free Library offers a variety of adult, child, and seasonal programs. Many of our library programs and collections are made possible by the generous support of the Friends of the Bacon Free Library. The building also houses the Natick Historical Society Museum in the lower level, which offers a rich collection of artifacts and memorabilia of local significance. Visit the museum website for hours.
58 Eliot Street
Natick, MA 01760

508-653-6730

Get In Touch
Hours