Acton Memorial Library
The Acton Memorial Library has been serving the Acton community for over 128 years. The busy library circulates over 500,000 items per year in addition to offering programming for all ages and meeting space for local groups. It has a collection of 170,000 items including books, audiobooks, DVDs, CDs, e-resources, periodicals, foreign language materials, and some non-traditional items such as Wi-Fi hotspots, telescopes, and a microscope.
 
486 Main Street
Acton, MA 01720

978-929-6655

Get In Touch
Hours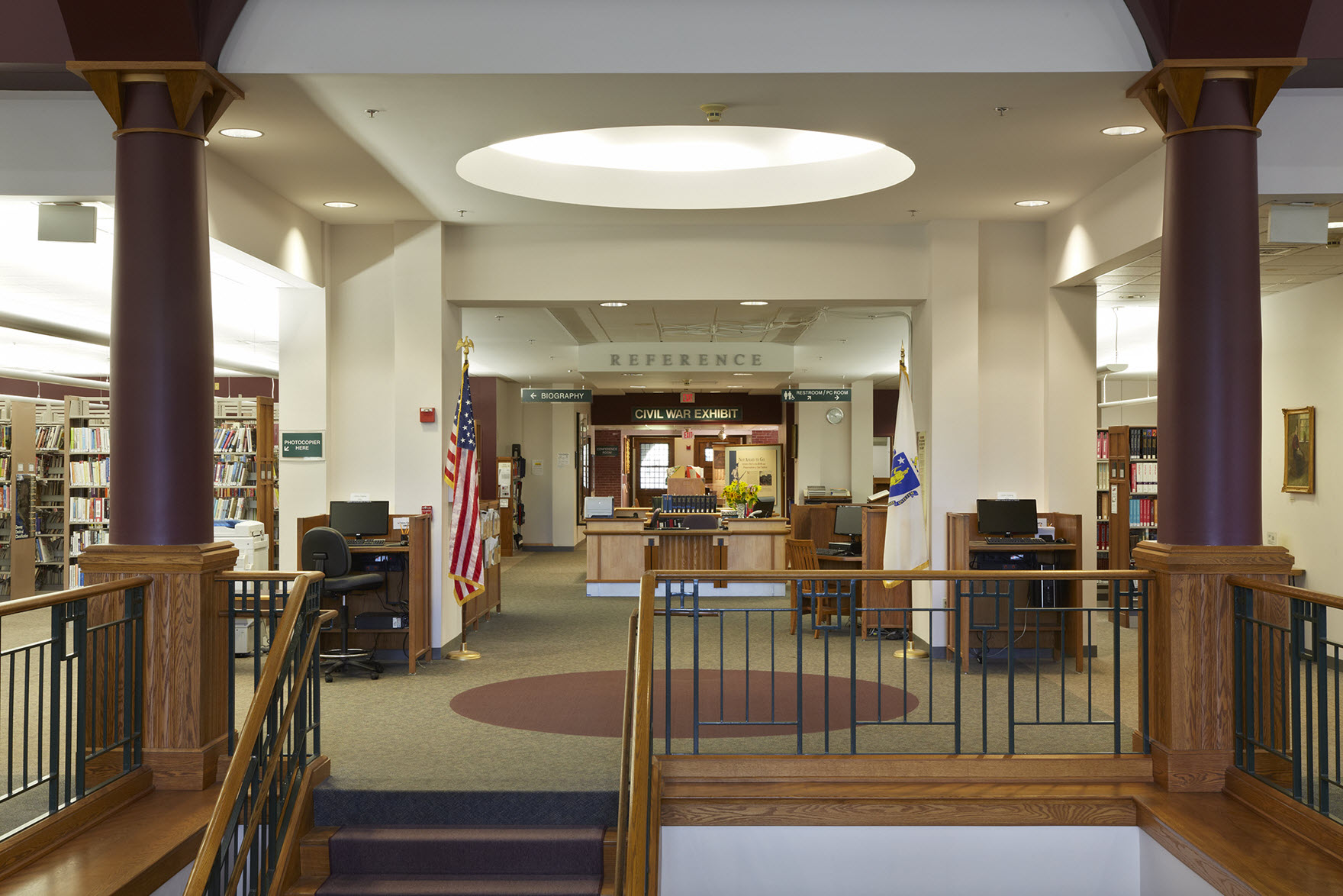 West Acton Citizens' Library
The West Acton Citizens' Library acts as a branch of the Acton Memorial Library.
The Massachusetts Historical Commission says, "The Citizens' Library, one of the oldest [existing] buildings on Windsor Avenue, was most likely built, in the 1840s by Phineas Wetherbee, who by 1856, resided there and lived at this address until 1894. Mr. Wetherbee, a farmer who served as a town selectman from 1880 to 1883, was a benefactor of the Citizens' Library. In 1883, Phineas Wetherbee met with 39 others at the West Acton railroad depot (since demolished) to form a Citizens' Library." 
The group initially opened the library room in the Grand Army Hall (later demolished) then moved to the Universalist Church on Central Street. Mr. Wetherbee died and bequeathed his house at 21 Windsor to the library. In 1900, after the estate was settled, the Citizens' Library moved to the Wetherbee house. The library remains in this location.
21 Windsor Ave
Acton, MA 01720

(978) 929-6654

Get In Touch
Hours